Full Damp Proofing Services In Ipswich & Suffolk
damp proofing services Throughout Ipswich and Suffolk
Ipswich Damp Proofing are established and experienced damp proofers, with over 30 years of experience in the field of property preservation. We offer damp proofing services throughout Ipswich and Suffolk, tailoring
the treatment completely to your building.
Some of our damp proofing services are:
Chemical damp proof course installation.
Specialist tanking and plastering systems.
Cavity drainage membrane systems.
Cellar waterproofing and conversion.
FREE Quotations and surveys.
We offer a professional damp proofing service from start to finish so you can rest assured that you are getting both excellent value for money and a personal service.
Damp Proofing Specialists
Are You Worried About Damp In Your Property?
Any type of damp issue in your home can be worrying and can worsen if left untreated by a professional damp proofing company like ourselves. Left untouched, damp can spread rapidly throughout the property, leading to more lasting structural damage.
This is why you should always get a free survey or damp inspection by an expert like Ipswich Damp Proofing. Our damp technicians will provide details on how your damp can be treated, the cost and ways to prevent the household damp problem in the first place!
If you are worried about any type of damp problem, from timber rot, dry rot, wet rot, general mould, black mould, fungus or wet patches on walls, please get in touch today for free expert advice.
18 reviews on
Here are some of the most popular questions we get asked by our customers and also with general enquiries.
This can be possible but quite often, DIY products bought online are inferior to the professional damp proofing products we use to fix damp issues. It's not only the quality of the product that can be an issue but also the application. We have had decades in the industry, which enables us to use products and chemicals in the correct way and these methods will give customers the peace of mind that work has been done right and correctly. Added to that is the fact that we offer a full workmanship guarantee on top of the warranty supplied from the product manufacturers.
The industry average is £280 to £2000 for a damp proof course, depending on the size of the property. There are also many types of individual and unique mould and damp problems that need a more specialised touch and costs can vary immensely on this depending on the issue at hand. We pride ourselves on being one of the most competitive damp proofers in Ipswich and the sector in general.
There are many ways to detect damp but there are also many clues within your home, like a must smell, mould or mildew, peeling wallpaper, feeling cold or damp, condensation on windows, water on UPVC and discolouration on walls and ceilings. Fungus, rising damp and other similar issues are pretty obvious sometimes so it is easy to know when to call out a professional company like ours. If you have any suspicions of any damp being prevalent in your house, then get in touch sooner rather than later to avoid any structural damage being caused to your property.
Penetrating damp is another type of damp that affects a large number of buildings. Penetrating damp is classed as any water that finds its way inside the property from the outside and can occur at all levels and heights of the building
Rising damp is a common problem in Suffolk properties and the process of rising damp is that when the moisture is drawn into the brick of the building and travels up the walls through capillary action.
Many issues can arise when damp is left untreated such as wet rot, woodworm and dry rot. These issues are detrimental for your property, and health by using our Ipswich Damp Proofing services you can prevent this from happening.
Condensation and mould growth are widespread problems in all housing sectors, but especially so in tenanted accommodation. In many cases it may be difficult to identify the underlying causes; this can often be complicated by social issues.
Why Ipswich Damp Proofing?
Locally based in Ipswich, we cover all of Suffolk and surrounding areas, so why not give us a call today if you have damp in your home.
Having damp in your property can be a real problem if not sorted out immediately, so it is important to book a survey with your local damp proofing specialist in Ipswich. We also cover timber-related issues such as dry rot and woodworm treatment. How much does damp proofing cost? On average in 2020 our costs for treatment were over 30% less than quotations received elsewhere so don't pay over the odds to treat damp in your property, give us a call and we'll offer a free survey and a fair quotation for treatment which we're more than happy for you to compare elsewhere. Likewise, if you have had a survey elsewhere and would like some telephone advice feel free to contact us and we can offer advice over the phone.
Suffolk is full of fantastic buildings, culture, and people. From homes to commercial properties, there are various buildings that need to be protected from damp and being close to the Suffolk Coast the weather can be quite extreme. Every building needs to be treated uniquely and individually. Suffolk has buildings from over hundreds of years, and every building will require specialist and unique care to prevent deterioration of the property. Ipswich Damp Proofing are experts in the property preservation field, so you can trust us to leave you with the best possible outcome.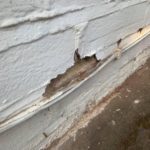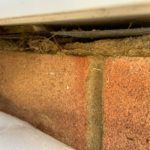 Why Choose a Professional
If you are having a hard time figuring out what type of moisture you have, or want to know what a moisture-proof course really is, we can answer the most common questions here. We are one of the world's leading companies for moisture resistance with over 30 years of experience in the damp proofing field in Ipswich. Whether you are an architect working on a development project or a builder in your own home or office, you can provide expert advice on all aspects of our moisture waterproofing to achieve effective and sustainable results for your building. You can get advice on everything you need to know, from determining mould and wet rot to determining whether you should have a damp proof course.
Our services solve a variety of problems for you, from dry rot to wet rot. This includes repair work to repair damage caused by long and short-term water leaks, as well as full damp courses. If you are worried about a possible wet rot outbreak or have a bad experience with a previous company, please contact us. We offer moisture protection in the Ipswich area by arranging an assessment with one of our moisture protection experts. Call us on 01473 939 979 and book a comprehensive humidity measurement or contact our friendly team of specialists online with our contact form.
Why Hire a Specialist
Why Have An Inspection
Why Mould Is Harmful
Why Have Mould Treated
Great service, they didn't charge me for a survey and I'm very happy with the help and advice given which saved me hundreds of pounds. Would highly recommend.
After sending Karl some pictures of the problem I had with flaking plaster on a wall, he sent me an email outlining the problem which will be easily fixed. So very helpful and knowledgeable. Problem solved. I highly recommend this company.
Karl offers a very professional and high quality service at a reasonable price. He provided a thorough assessment of some external issues causing damp and eradicated them with lightning speed and efficiency.
5-Star Google Review Rating!
More About Ipswich And The Local Area